T

EACHER'S

G

UIDE

AN INSIDERS GUIDE TO GETTING YOUR
BANK LOAN APPROVED!
Approved Study Guide and Workbook – Teacher's Edition

The Approved! Study Guide & Workbook Teacher's Edition is designed for easy integration with both Approved! and the accompanying Workbook & Study Guide, while also providing instructors with the opportunity to fully integrate the concepts, skills, and strategies from Approved! into their own course curriculum.

Each chapter in the Teacher's Edition includes key learning objectives, case studies, and suggested topics for in-class discussion, along with infographics and other references from the text.

Each chapter in the Approved! Study Guide & Workbook also includes one or more "Discussion Topics for Entrepreneurs" that can be used to improve student's understanding of the real-life requirements and the expectations that come with starting and running a business. These topics will stimulate critical thought and reflect challenges that they may face in real-world business situations.

The exercises and response questions are tailored to emphasize the key concepts that all entrepreneurs should understand as they undertake the loan application process. In fact, students and self-taught entrepreneurs alike will find that many of the short responses and projects can be modified for future use in real-life business scenarios.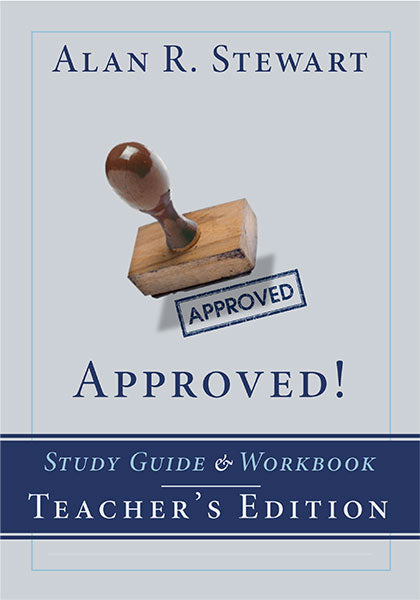 ---
What People Are Saying
I definitely enjoyed your book! Even though I fancied myself somewhat of an expert on financing alternatives for entrepreneurs and startups, I learned that bank loans should always be seriously considered as an early source of startup funding, as well as a later one. I also enjoyed the specific recommendations on how to improve the application odds, and how startup finances need to be managed during the loan cycle to keep you out of trouble. This book should be required reading for every entrepreneur! It is definitely an insider's guide.
— Marty Zwilling, Founder and CEO
Startup Professionals, Inc.
Alan Stewart's new book, Approved, hits the mark explaining in civilian, easy-to-understand style the seemingly complicated methodology of applying for and getting a loan approved for a small business owner. Stewart's format is quite creative—he introduces imaginary characters, who represent owners, consultants, CFOs, bank executives, and so on, and have them play their roles perfectly in the loan application process. To add even more to the realistic scenes, Stewart makes clever use of actual dialog from the characters throughout. The result is that many banking terms and phrases are quite naturally explained in the exchanges between the characters. The book flows effortlessly delivering an amazing number of valuable tips while the loan processing paperwork and approvals are explained. If a book exists on the mind-numbing subject of bank loans that is hard to put down, Stewart's Approved is it! A fun, easyto-read but informative read for new entrepreneurs as well as seasoned small business owners!
— Steve Ciesinski, Private Investor and Lecturer at Stanford
Graduate School of Business
As you know, cash is king. It's the fuel required by almost every business seeking to build upon its early achievements. You're lucky you've chosen this book because you're getting the "inside scoop" from the trenches about how to obtain a bank loan. Alan is the real deal. He is a deeply experienced financial executive who has worked very hard to share his broad entrepreneurial experience to help small business owners gain access to capital. His book not only spells out the exact steps required to raise capital, but he also shares with you the insights that only a professional financial executive can provide. This book is required reading for entrepreneurs and small business owners who want to grow their business.
— Lary Kirchenbauer, CEO and Founder
Exkalibur.com
What a fantastic resource for helping business owners navigate through the maze of bank lending! Alan does a thorough job explaining from an "Insider's Perspective" what really goes on behind the scenes with bank financing. The infographics make it easy for even new business owners to understand the entire process. If you now have or ever will need to get a bank loan, read this FIRST. I will be recommending this to my own small business clients.
— Henry Evans, Founder, Get Clear Marketing, Inc.
Author, #1 Best Seller, The Hour A Day Entrepreneur.
It's fantastic how you were able to articulate and build a story around the loan application process in such a simple way. The infographics/charts are EXCELLENT! I imagine them being posted on cubicle walls and used for quick reference. I feel that this book is not only about getting a loan approved, but is a great quick finance lesson for small business owners. Bankers who haven't been through a credit training program (or just need a refresher) could learn a lot from this book.
— Emily Brayfield, SVP and Sr. Relationship Manager, San Diego Corporate Banking
Umpqua Bank
Mr. Stewart is an expert and invaluable resource for helping business owners understand and secure the most cost effective financing to help grow their businesses. Approved! is an easy to follow guide for anyone who wants a detailed realistic view and understanding of the loan process with specific examples and charts. Having been a banker for 30 years, I have seen first-hand how business owners can significantly increase their success for getting the best bank financing by following Mr. Stewart's advice and steps. Mr. Stewart's credentials are extensive, but at the top of the list is probably his years of real-life experience as a top CFO in San Diego planning and negotiating bank financing. Having banked Mr. Stewart's company for the last eight years, I can say he truly knows what he is talking about. Bottom line: a must read for anyone in business that wants to better understand the loan process. There is no other book like it.
— Bob Jondall, SVP & Regional Manager, Torrey Pines Bank
Commercial Banking
Approved! is an excellent guide for first time borrowers and experienced business people looking for ways to improve or change a banking relationship. It is filled with practical and insightful tips based on the author's firsthand experience dealing with banking and financing relationships at all levels. A terrific resource for business leaders to refer to when dealing with the application process, annual reviews, and changes in their business needs.
— Bill VanDeWeghe, President/CEO
BioSurplus, Inc.
Alan Stewart has truly written an "insiders guide" to getting a bank loan. As CEO of a company that has had many bank loans with various banks, I found the book and it's detailed information incredibly helpful. I only wish that I had read this book before applying for some of my loans in the past. The many infographics in the book are not only entertaining, but packed with valuable information. Unlike most boring textbooks that are laborious to read, Alan uses characters and real-life case studies to walk you through the entire lending process so the book is actually an enjoyable read. If you ever think you might need a bank loan—or you just want to become more knowledgeable about the process—I highly recommend that you add this to your required reading list. I know that I'll be keeping it on my bookshelf as a ready reference for the future.
— David Inmon, CEO, Redhorse Corporation
Approved! An Insider's Guide to Getting Your Bank Loan Approved is an entertaining guide packed with information for CEOs, CFOs and other executives involved in obtaining a business loan. It literally walks you through all the steps to maximize your possibility of loan approval, but also provides insight into what the bankers are thinking, studying and scrutinizing throughout the entire process. I highly recommend this book to anyone desiring to learn more about how a bank underwrites a loan and ways that a company executive can improve their chances of obtaining the loan. Approved! even covers sensitive items that no one ever talks about, such as what to do if you violate a bank covenant and how to deal with personal guarantees. No other resource does this. This book is required reading for every executive needing to obtain and then comply with a bank loan for their business. Five stars!
— Mark Sanders, co-founder and principal
R3 Strategic Support Group
Mr. Stewart's book is a must read for any small business owner and entrepreneur who is examining financing options. This book provides a comprehensive and user-friendly overview of the bank loan process from start to finish and serves as a helpful desk reference for executives at all levels.
— Kenji (Ken) Funahashi, Partner
Wilson Sonsini Goodrich & Rosati.
Alan Stewart has written a MUST read for all entrepreneurs, company owners, and CFOs of small and medium size companies from pre-revenue to $100M. His easy-to-read style and outstanding graphics make this the go-to book for any university business school that claims it has an entrepreneurship slant. Finally, someone has written a finance book we all can understand and benefit by reading.
— Alan Lerchbacker, Managing Director, Western Region
The Miller Group
Approved! is a simple, clear, concise but thorough guide for choosing and maintaining not only the appropriate credit needs for one's organization but also choosing and maintaining the bank and bank relationship to provide these needs.
— Steve DeLong, Senior Vice President & Manager
California Bank & Trust.
Alan Stewart provides one of the most accurate depictions of the loan process and breaks it down through easy-to-follow illustrations for a borrower at any level to understand.
— Casey Hopkins, SBA Loan Officer
HomeStreet Bank
"I really enjoyed reading Approved! An Insider's Guide to Getting Your Bank Loan Approved. The book was very informative and added a lot of credible insight into what goes on at a bank during the loan review and approval process. I've run my CPA firm for over 25 years and can honestly say that this book would have helped many of my clients. I will be recommending it to anyone looking to obtain or learn about bank loans. Not only does Approved! address the steps that a bank must take to underwrite a loan, but the book also gives credible insight into the mind (and concerns) of an entrepreneur seeking funding. Definitely a must read.
— Thor J. Eakes, CPA, CEO of Eakes & Company, CPA's
---
---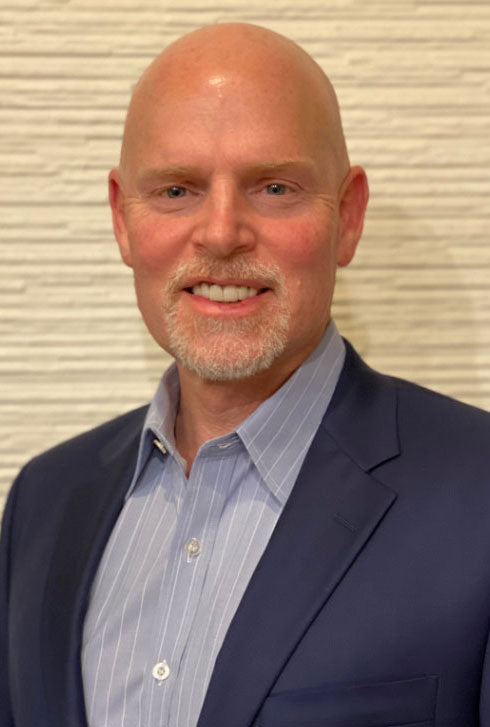 MEET ALAN R. STEWART
---
Since 2017 Alan R. Stewart has served as Chief Financial Officer of ShotSpotter, Inc., a Silicon Valley-based public SaaS software company. From May 2015 to February 2017, Mr. Stewart was a Managing Director of RA Capital Advisors, LLC, a private investment bank specializing in mergers and acquisitions, private financings and restructurings. He has also served in business development for a commercial bank focused on loans to middle market commercial clients.
From 2004 to 2014, he served as Chief Financial Officer and then Chief Development Officer of Epsilon Systems Solutions, Inc. Since 2008, Mr. Stewart has served as President of FIT Advisors, LLC, a boutique consulting firm that has offered temporary CFO services and served clients from start-up ventures to large private companies.
Mr. Stewart was selected as San Diego Business Journal's CFO of the Year in 2007 and again in 2013. Both awards were in the large private business category. Mr. Stewart was selected as BNY Mellon's 2017 Advisor of the Year in San Diego in the category of "Deal Facilitator Greater than $25M."
Prior to his business career, Mr. Stewart served over ten years as a submarine nuclear engineer in the United States Navy. He received his B.S. in Oceanography, with distinction, from the U.S. Naval Academy and his M.B.A. from Harvard Business School.